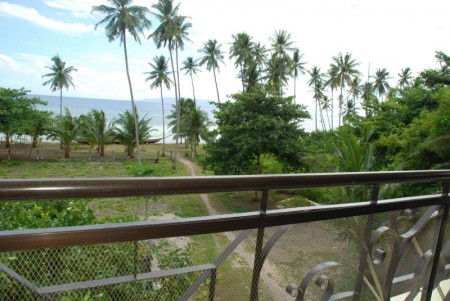 Vacation Rental vs Hotel
Why stay in a hotel with all those hidden costs: WiFi, valet parking, early check in, mini-bar, in room snacks, late check out, etc. not to mention the cost of eating in restaurants or room service! At 'The Princess' WiFi, & early-in/late-out are free, mini-bar & snacks are reasonable and the restaurant is your own kitchen.
Welcome to Panglao Princess Suites!
Six Room Suites


2 3/4 Baths


Magnificent Sea View


We are located on the Doljo Coast of Panglao, the most beautiful island in the Philippines. Our suites are complete with lounge, full kitchen with dining area, three bedrooms, 2 3/4 baths, and a third floor recreation area with additional sleeping accommodations.

Panglao is a part of the Province of Bohol in the Visayas region of the country. Bohol is approximately 1 hour 20 minutes flying time from Manila. Our suites are about 10 KM or 15 minutes from the Bohol-Panglao International Airport (TAG) and 80 meters from a beautiful white sand beach.
Hotel style Rooms Available Too
If you do not require a complete suite we also have hotel style rooms with Queen-size bed and 3/4 bath.